Maryland Social Entrepreneur Corps
Global Impact Through Action
Overview | Program Components | Apply Now | Alumni Profiles | Scholarships | More Info

Spend your summer in Latin America on a social entrepreneurship internship. Learn Spanish, consult with local businesses in emerging market and apply business skills for social impact. Embark on the adventure of a lifetime!

Are you interested in the Maryland Social Entrepreneur Corps? Stop by one of our info sessions!
February 15th: 12:00 - 1:00 pm: Education Abroad (3117 HJ Patterson Hall)
February 19th: 5:00 - 6:00 pm: Education Abroad (1102 HJ Patterson Hall)
February 22nd: 11:00 - 12:00 pm: Education Abroad (1102 HJ Patterson Hall)
February 27th: 4:00 - 5:30 pm: Education Abroad (1102 HJ Patterson Hall)
---

Overview
The Maryland Social Entrepreneur Corps (MSEC) is a unique study and internship program for undergraduate students to spend their summer in a Latin American country to observe, address, and implement sustainable business solutions to poverty. Students from ALL MAJORS are encouraged to apply!

Prior to departure, you will participate in a spring course at UMD that introduces social entrepreneurship with accompanying lectures on consulting techniques, Latin American culture, and economic development. Next, you'll spend two months immersed in your destination country while learning about social entrepreneurship through consulting with local businesses and implementing development projects with rural populations. Upon returning to campus, you'll complete a reflection course to apply the skills learned abroad to your future coursework and career.

Maryland Social Entrepreneur Corps is run as a collaboration between Education Abroad, the Office of International Affairs, and the Dingman Center for Entrepreneurship.
Are you ready to become a changemaker?

Rachel George, MSEC Ecuador 2015
Program highlights:
Earn 9 UMD credits
Learn adaptive leadership, collaborative entrepreneurship, social innovation design and consulting skills
Make a direct and measurable contribution to rural development work in Latin America focused on the Sustainable Development Goals (SDG's)
Develop lasting connections with homestay families
Learn or improve your Spanish language skills
Apply Now
---
Apply Now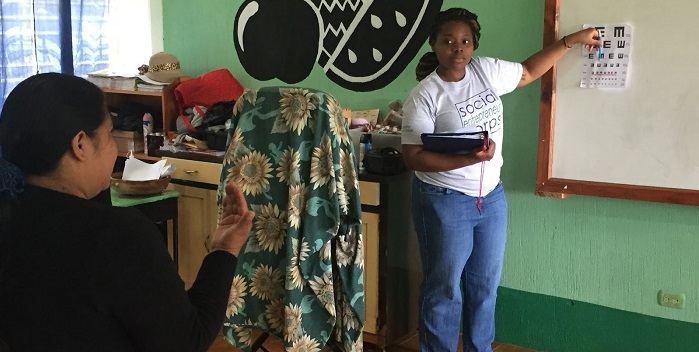 MSEC applications are divided by destination country. Click on the links below to apply for the country of your choice:
Apply Now
---


Program Components
MSEC is open to students from all UMD colleges and majors. Students who complete the three-part program will earn nine academic credits. Coursework is based in the Department of Management and Organization in the Robert H. Smith School of Business and is cross-listed by academic partners including the Department of American Studies (College of Arts and Humanities) and the Department of Sociology (College of Behavioral and Social Sciences). The program consists of 3 parts.

Spring (2 credits): From March - May, students take a 2-credit course at UMD that introduces the theory and practice of social entrepreneurship with accompanying lectures on consulting techniques and Latin American culture.

Summer (6 credits): Students spend eight-weeks in their destination countries with our program partner, Social Entrepreneur Corps. The program begins with orientation, training and Spanish language courses, and then moves to fieldwork. Students participate in a range of projects designed to support community needs, including:
Assisting entrepreneurs in rural areas with micro-businesses that provide affordable access to essential products such as eyeglasses, energy efficient stoves, solar lamps and water filters
Consulting projects with small, local businesses looking for new ways to improve their operations
Conducting eye exams and selling glasses in rural communities
Contributing to identification and design of new social entrepreneurship opportunities by field testing new products, services and innovations
Observing and analyzing the needs of communities to inform future SEC projects

Fall (1 credit): Upon returning to UMD, students participate in a 1-credit course to reflect on their experience in country and apply skills learned to their own entrepreneurial ideas.
Apply Now
---
Alumni Profiles
Tong (Tony) Jia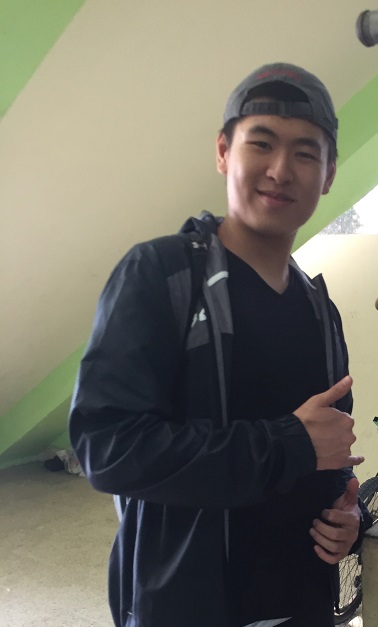 Philosophy major
MSEC Ecuador 2017
Contact Tony: tonyjia@terpmail.umd.edu
"This experience opened my eyes to the wonders of South America. Not only did I gain valuable experience in consulting work, but it also helped me connect with a community of people. My 8 weeks in Ecuador allowed me to fully immerse in a culture that other methods of traveling won't allow."
Mark Melmed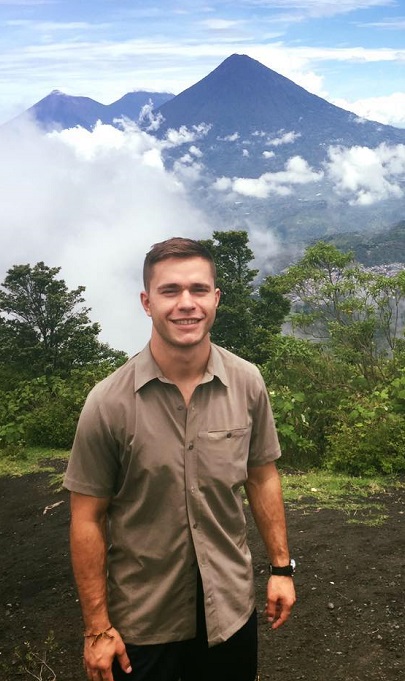 Economics major, Leadership Studies minor
MSEC Guatemala 2017
Contact Mark: mpmelmed@gmail.com
"I will never forget my experience this past summer working as a Community Consultant for the Social Entrepreneur Corps in Guatemala. While there I worked in several teams and substantially increased my leadership abilities. Having the opportunity to live with and become a part of a community is something I will forever cherish."
Chioma Agbaraji
Supply Chain Management major, Spanish minor
MSEC Dominican Republic 2015
Contact Chioma: cagbaraj@terpmail.umd.edu
"Last summer was the most influential point in my career and life. Not only did I consult for local entrepreneurs, perform company research, and build relationships with people from a plethora of backgrounds, I learned what it means to pay attention to detail and truly be invested in the work that you do. MSEC gives you the opportunity of a lifetime, allowing you to taste what it's like to work and live abroad...It's unparalleled by any other program."
Katie Dolan
Community Health Major
MSEC Nicaragua 2015
Contact Katie: Kdolan1@terpmail.umd.edu
"My MSEC experience started with a commitment to step out of my comfort zone, and ended with unprecedented knowledge and wisdom that can't be found in any classroom setting. The 8 weeks I spent in Nicaragua allowed me to combine my interests in social justice and international development with my desire to travel and explore different cultures. It's the opportunity of a lifetime: make a positive impact on the lives of others, improve your Spanish ability, develop strong relationships with homestay families and travel throughout a beautiful country. The program added an unparalleled dimension to my undergraduate experience."
Tyler Draughon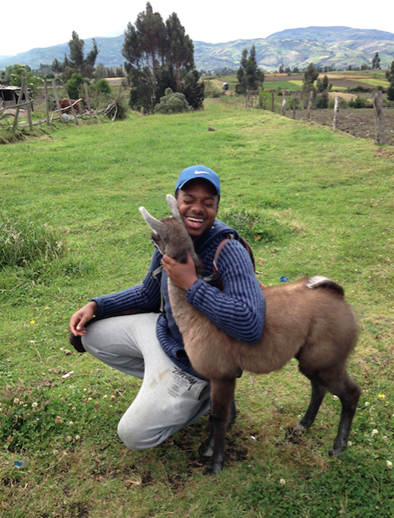 Spanish major, Business Innovation & Entrepreneurship minor, Latin American Studies certificate
MSEC Ecuador 2015
Contact Tyler: draughon@terpmail.umd.edu
Tyler's
MSEC Blog
"SE Corps is about more than helping others. It's about learning how to help others help themselves. It's about empowering local entrepreneurs by giving them the resources and tools necessary to create success in their own lives. This is why I think SE Corps is a great program for anyone looking for an opportunity to create lasting community impact."
Surendra Fernando

Management major
MSEC Nicaragua 2014
"I like to call MSEC the perfect package. You have fun, you get to work with people from different cultures and backgrounds, you get nine credits, you get consulting experience, andyou get to help people. I think it's perfect."
Naya Frazier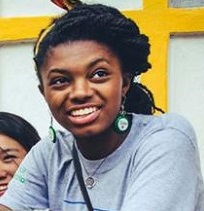 International Business major, International Development & Conflict Management and Spanish minorMSEC Nicaragua 2013
"The MSEC experience not only gave me valuable experience in consulting, my intended career field, but also in working with others to solve complex problems -- an invaluable skill in any career field. My eight weeks in Nicaragua presented the opportunity to work in diverse teams, confront ambiguity and stretch myself personally as we worked to make impact in the communities we served."
Apply Now
---
Scholarship Opportunities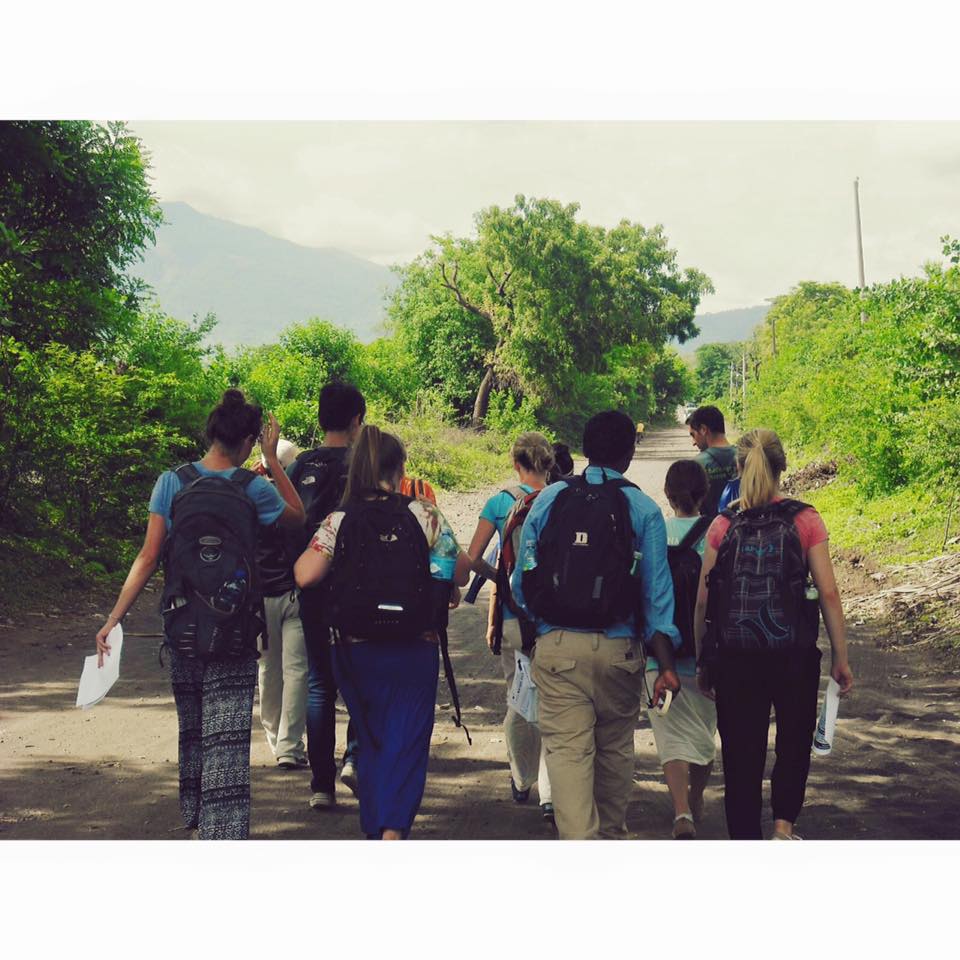 UMD Education Abroad Fund Scholarship:
Eligibility: need-based; must be degree-seeking UMD student with FAFSA on file
Scholarship amount: $1,200
Application deadline: February 15th
To apply or for more info: complete scholarship application in MyEA by February 15th deadline to be eligible. Note: program application does not need to be complete in order to submit application for Education Abroad Fund scholarships
MSEC Scholarship:
Eligibility: all students accepted into MSEC program who complete a scholarship application in MyEA will automatically receive an MSEC scholarship
Scholarship amount: amount varies based on financial need
Application deadline: must submit completed MSEC program application by March 15th extended deadline
To apply or for more info: All students admitted to program who have also submitted a completed scholarship application in MyEA will be considered for an award
Explore the World Scholarship:
Eligibility: Five scholarships will be awarded to residents of DC - District of Columbia; MD - Montgomery County, Prince Georges County, Baltimore City, Baltimore County, Anne Arundel County, Howard County; VA - Arlington County, City of Alexandria, City of Arlington, Fairfax County. Eligible candidates must be 18-30 year-old US citizens or permanent residents and demonstrate financial need by meeting at least one of the following criteria: Being a current or former Pell Grant recipient, or having a current income level that does not exceed 300% of the 2017 Federal Poverty Guidelines. Applicants must also have a strong desire and motivation to experience other people and cultures through international travel, and plan to take a trip to a destination outside of the 50 United States between May 15, 2019 and August 31, 2020 that incorporates education, volunteerism or service learning.
Scholarship amount: $2,000
Application deadline: March 2nd
To apply or for more info: Complete the application on the website, provide 2 personal references, and if selected as a finalist, participate in an interview in your local area.
Gilman Scholarship:
Eligibility: must be a US citizen, current degree-seeking undergraduate at UMD receiving a Federal Pell Grant participating in a credit-bearing study or intern abroad program with a minimum duration of 3 weeks (21 days).
Eligibility: must be a US citizen, current degree-seeking undergraduate at UMD receiving a Federal Pell Grant participating in a credit-bearing study or intern abroad program with a minimum duration of 3 weeks (21 days).
Scholarship amount: up to $5,000
Application deadline: March 5th @11:59 CST
To apply or for more info: www.iie.org/gilman or gilman@umd.edu
View a video from a Gilman scholarship recipient
Note: All students who apply for a Gilman award via the National Scholarships Office (NSO) will receive a guaranteed $500 scholarship - just for applying!
The Bright Futures Initiative:
Eligibility: All registered University of Maryland, College Park undergraduate students returning to campus for the fall 2018 semester, who have an unpaid internship for summer 2019, are eligible to apply.
Graduating seniors (May 2019 & August 2019) are not eligible. Preference will be given to juniors and seniors graduating in December 2019 and who have not previously received the award.
Scholarship amount: $100 - $1,000
Application deadline: applications open on April 1st and close on April 22nd @5pm
To apply or for more info: https://careers.umd.edu/students/maximize-your-internship/internship-scholarships
Opportunities for Smith School of Business students:
Center for Global Business 1st Time Study Abroad:
Eligibility: Undergraduate business students who have not previously studied abroad or transferred in any credits from a foreign university
Scholarship amount: $750
Application deadline: April 1st
Application form: Apply for the scholarship
CIBE:
Eligibility: Undergraduate students whose major or minor is in the Business School and who are participating in approved, unpaid international summer internships (MSEC qualifies). Can only receive Dingman or CIBE.
Scholarship amount: $1,000
Application deadline: April 1st
Application form: Apply for the scholarship
Dingman Center for Entrepreneurship MSEC Scholarship:
Eligibility: Undergraduate students whose major is in the Business School and who are participating in the MSEC program. Can only receive Dingman or CIBE.
Scholarship amount: $1,000
Application deadline: April 1st
Application form: Apply for the scholarship
Apply Now
---
More Information About MSEC
Apply Now