THE PROGRAM
The field of film preservation has become an increasingly prominent part of film culture. Learn first hand about the vital role of film preservation in the maintenance and reclamation of cinematic patrimony. Experience the work that goes on at archives that makes the films we know and love available to us through this hands on and collaborative program.
THE LOCATION
The first part of the course will be on the UMD campus, including short excursions in the area. The second part of the course will be in Bologna, Italy.
THE ACCOMMODATIONS
Students will live in shared accommodations at local hotels in Virginia and Italy.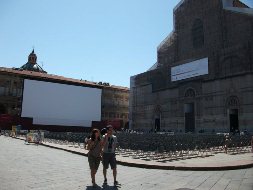 ELIGIBILITY
You must be in good academic and judicial standing. Please refer to the Fact Sheet at the top of this page for specific eligibility requirements.

THE COSTS
Please refer to the program cost sheet for a specific breakdown of expenses.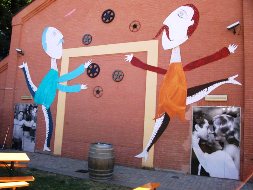 THE HIGHLIGHTS
Participation in the Il Cinema Ritrovato festival
Collaboration with University of Zurich students
Exploration of the Library of Congress's film preservation facilities
Opportunity to visit Colorlab facilities
Visits to local cultural attractions
THE COURSE
After you commit to the program, Education Abroad will enroll you in one of the following three (3) credit UMD courses:
FILM 369B Special Topics in Study Abroad III: Methods and Issues in Film Preservation
ENGL 369B Special Topics in Study Abroad III: Methods and Issues in Film Preservation
Students will be expected to participate in pre-departure meetings as well as readings in advance of the course.

THE PROGRAM DIRECTOR
Oliver Gaycken is the program director. Brian Real will be the teaching assistant for this program.

For course, itinerary or in-country information, please contact the Program Director. For general questions or assistance with applying, contact the appropriate Regional Advisor in Education Abroad.